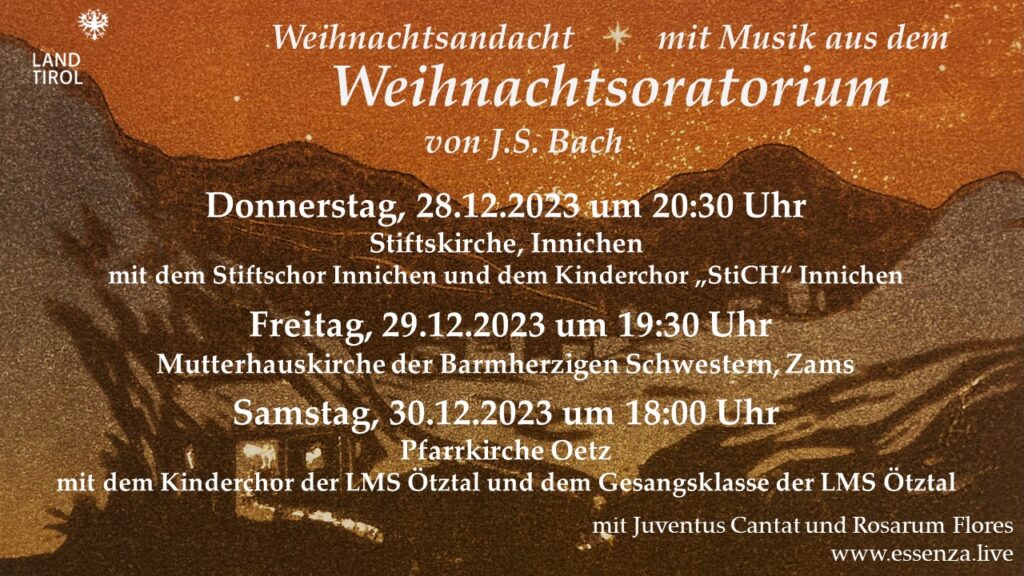 "For many years I have held the wish to bring musical masterworks out of grand concert hall settings and into smaller churches close to my heart." Andrea Oberparleiter – the driving force and inspiration behind the very first Essenza project
Essenza is a cultural project that searches out the essence and heart of musical works and facilitates their performance in churches and other venues that might not usually be able to host these great masterpieces of the Baroque. This short video about our Weihnachstoratorium project offers a glimpse into our performance ethos.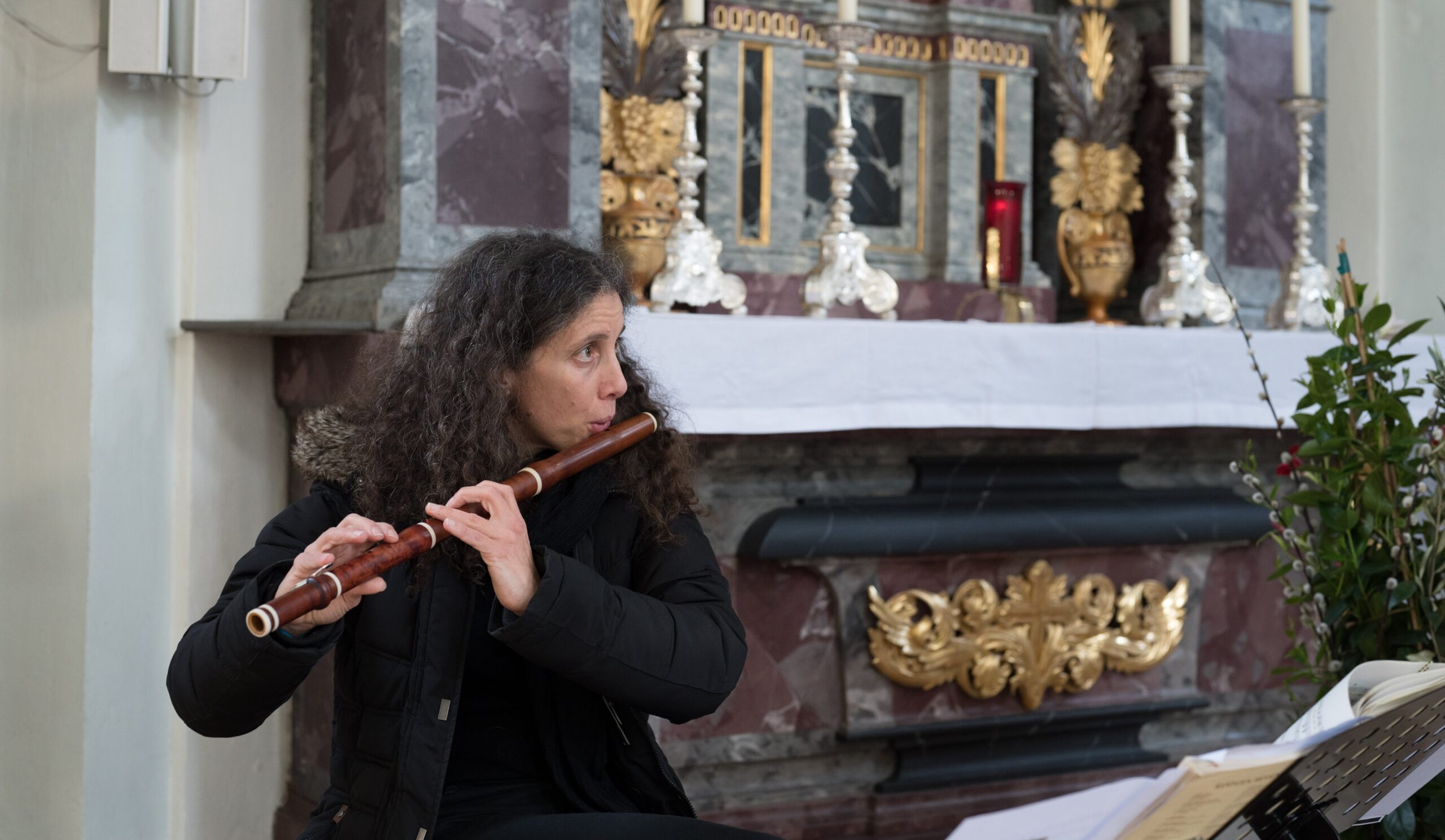 We are a group of musicians who share a passionate belief: that the music that we love so much should not be enjoyed only by the privileged few in grand concert halls. Our projects aim to share the breadth of expression in these wonderful pieces with communities and venues that could not imagine hosting a large orchestra and choir.