The concept behind Essenza is the brainchild of the infinitely resourceful soprano, Andrea Oberparleiter: a friendly conversation about a potential duet collaboration with mezzo Elisabeth Irvine transformed overnight into the extraordinary and seemingly impossible idea of putting on the Weihnachts-Oratorium in a reduced format for small forces – and Essenza was born!
Presenting a work like Bach's Weihnachts-Oratorium is usually a vast undertaking with huge forces, and therefore daunting financial implications. Essenza seeks to delve deep into the heart of these works and to make it more accessible by a process of careful distillation: the performances are short and the scoring adapted for a small ensemble, but they nonetheless retain the indelible essence of the musical expression.
Many modern-day performances attempt to come closer to the composer's intentions by considering how the composer might have performed the work. In fact, these works were composed at a time when performance was paramount, and the concept of the musical work as a museum piece is not realistic: often composers revived their works and those of others with cuts, alterations, and different forces. In this respect Essenza follows the traditions of the time more closely than might seem the case, and is devoted to the most important tradition of all: dissemination of music through performance.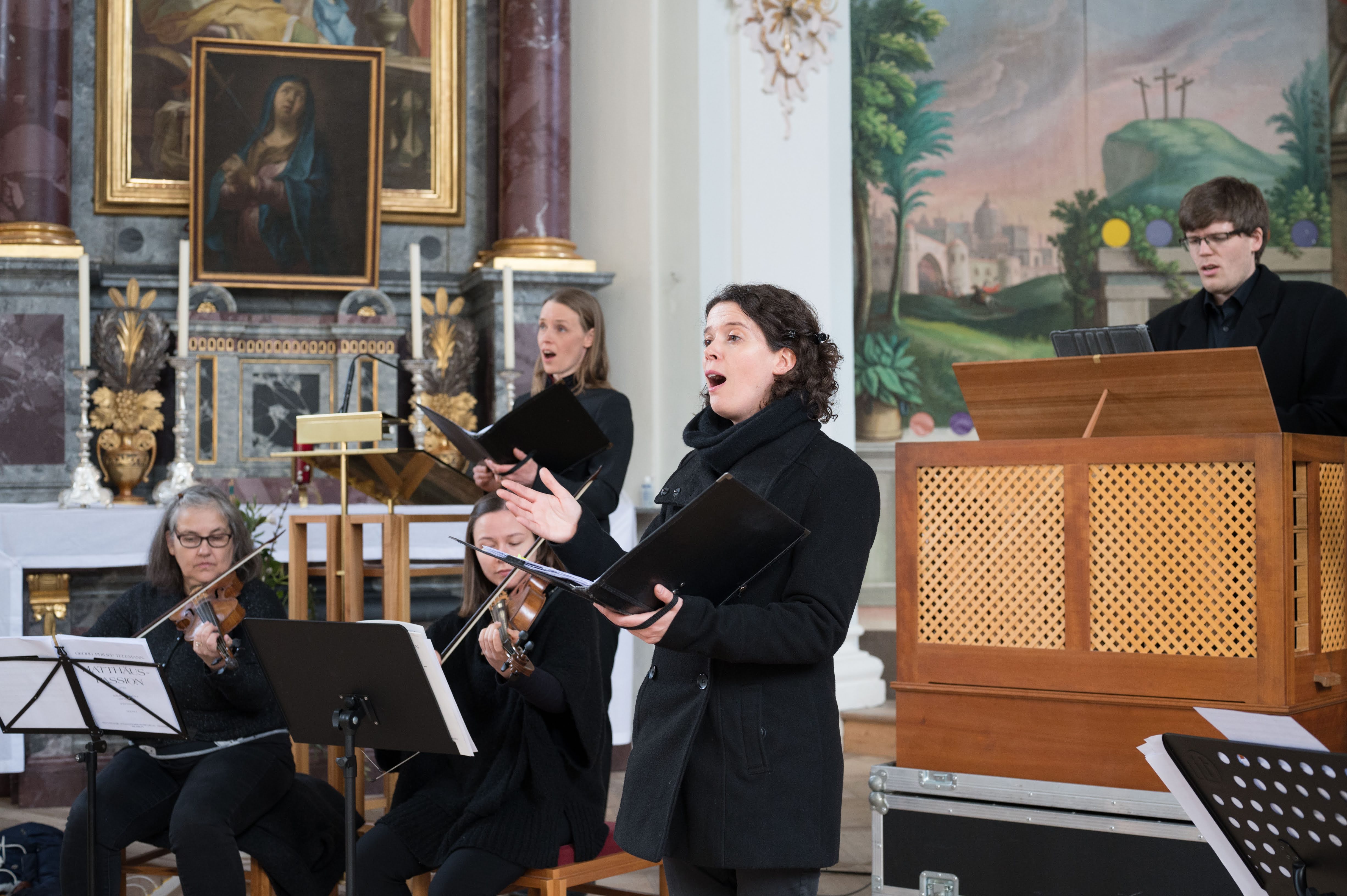 Our performances are equally suitable for the experienced classical concert-goer and for those for whom classical music concerts might not usually have such a strong sense of appeal: there is always something to discover or rediscover! It is vital to our ethos that our audience doesn't feel distanced from us: the small forces draw the listener in, and our adaptations include supporting texts and explanations; we also encourage our audience to participate more actively by joining us in some of the communal pieces.